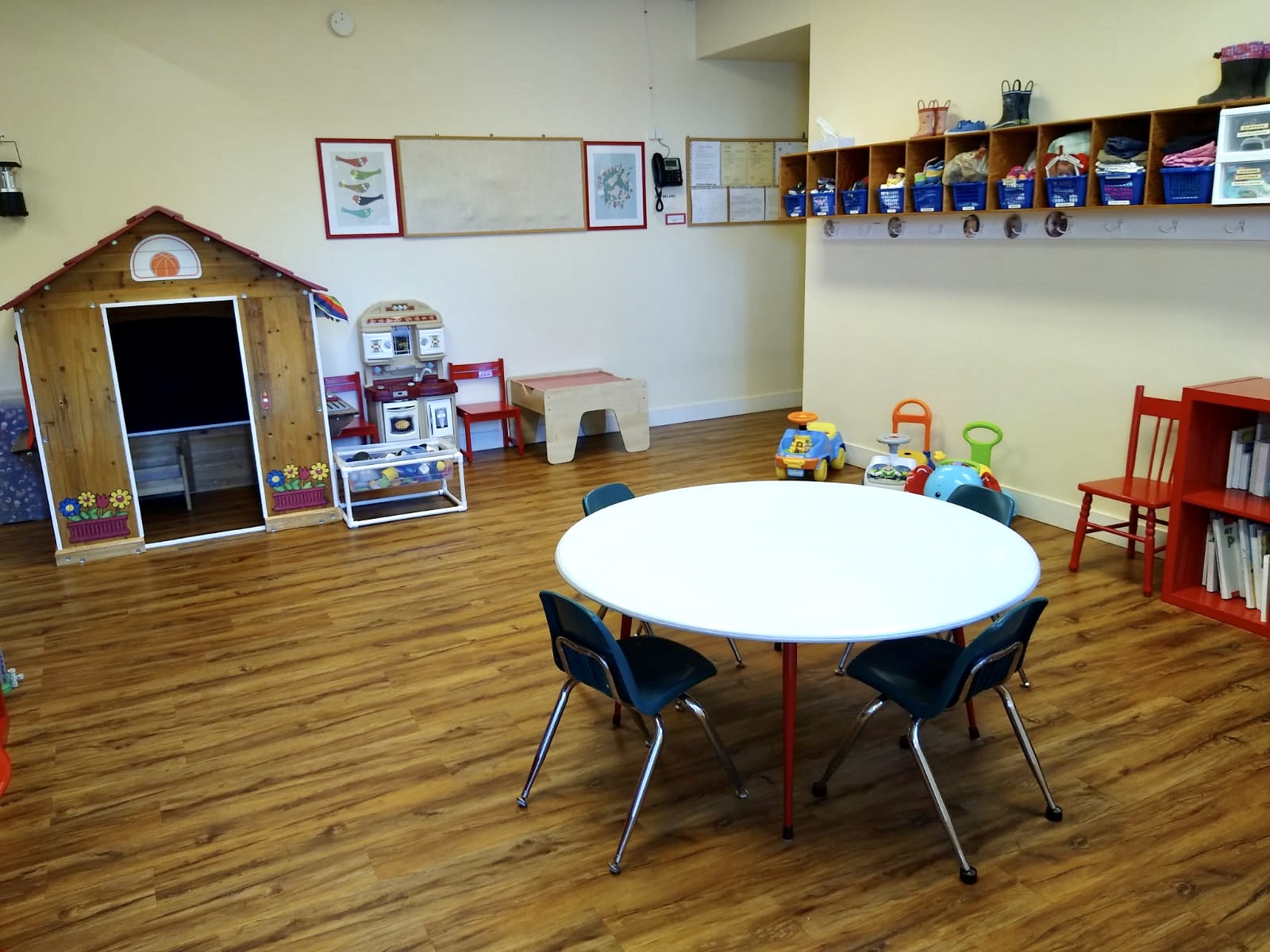 Toddler Program
Our experienced teachers provide a lot of play and learning experiences for our toddlers. Circle Time is taken very seriously in the toddler's room and each month is filled with seasonal themes. The teachers make their own felt stories and circle time is a magical moment where toddlers learn through music, finger play and books.
Our toddler program have story-time, puppetry, finger play, music and movement activities, enriching their lives on a daily basis. Activities such as play-dough and art projects are part of our toddler's lives.
Bella Balloon provides morning and afternoon snack and parents pack their children's lunch.
Toddlers go for a nature walk every morning (weather permitting) to enjoy some fresh air.